Product Description
Thermaltake Pacific CL360 Max D5 Hard Tube Water Cooling Kit
Thermaltake Pacific CL360 Max D5 Hard Tube Water Cooling Kit is designed for users who like an efficient and premium-quality combo kit that is ready to be controlled by TT RGB Plus software and also support Razer Chroma. Furthermore, all TT RGB PLUS products can work with Amazon Alexa Voice Service. The kit includes three Riing Duo 12 RGB Radiator Fans, a Pacific W5 ARGB CPU Water Block, Pacific PR22-D5 Plus Pump/Reservoir Combo, Pacific CL360 Radiator, A bottle of T1000 Coolant Pure Clear, six C-Pro G14 PETG 16mm OD Compressions, eight V-Tubler PETG Tubes, an ARGB LED controller, and other accessories.
Tt LCS Certified
Tt LCS Certified is a Thermaltake exclusive certification applied to only products that pass the design and hardcore enthusiasts standards that a true LCS chassis should be held to. The Tt LCS certification was created so that we at Thermaltake can designate to all power users which chassis' have been tested to be compatible with extreme liquid cooling configurations to ensure you get the best performance from the best features and fitment.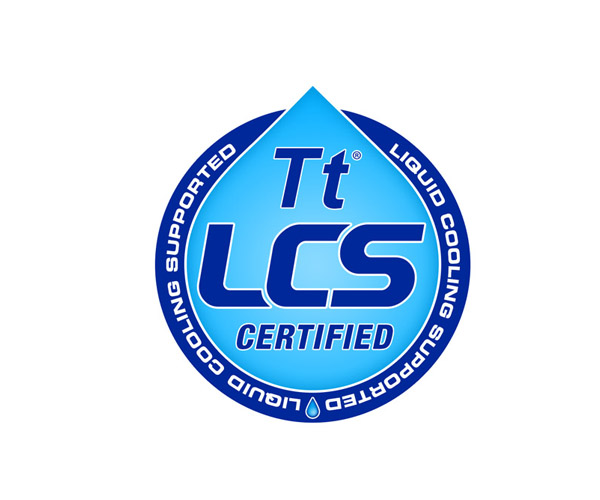 TT RGB PLUS
TT RGB PLUS Ecosystem is the intelligent lighting system for PCs that combines the most advanced addressable LED lighting with Thermaltake's patented TT RGB PLUS Software. TT RGB PLUS ecosystem provides nearly unlimited possibilities for playing with colors, synchronizing lights to games, music, CPU temperatures or other TT RGB PLUS products, including case fans, CPU/VGA waterblocks, AIO CPU coolers, PSUs, LED strips and peripherals. The patented software allows users to change the light modes, colors, speeds, brightness, fan speeds, and even supports AI voice control in iOS and Android devices.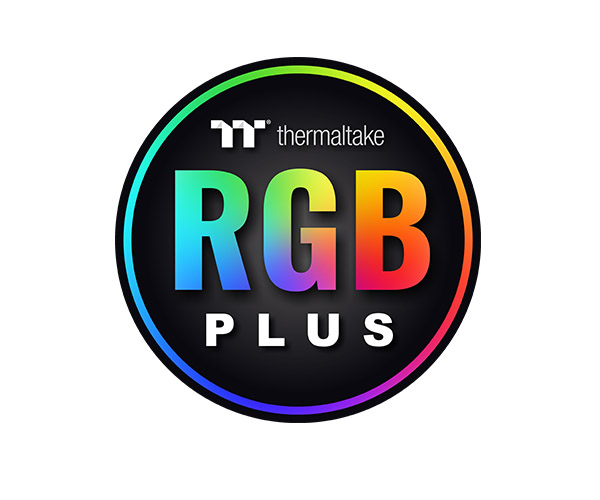 Patented TT RGB PLUS Software & App
Monitor the fan performance, adjust the fan speeds, and customize the lighting effects for Thermaltake Plus RGB liquid cooling products with the patented TT RGB PLUS Software and an exclusively designed mobile app. Choose a function from below and scroll down to read the details.
Taiwan Patent: 105216989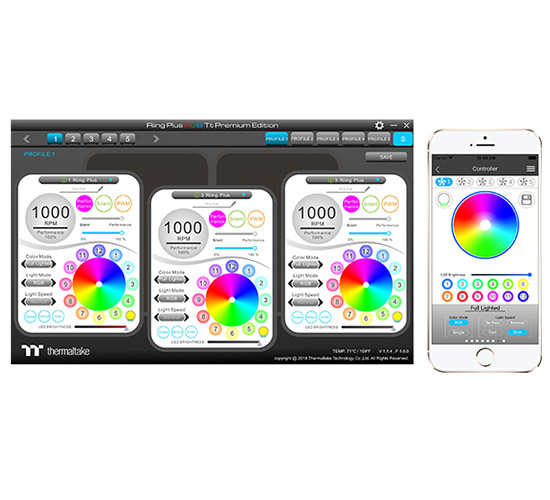 SyncALL, Say "Hello TT" Thermaltake AI Voice Control
Talking to TT RGB PLUS App is an easier, faster way to set lights for your systems. You can ask it to turn the lights on or off, switch lights modes, dim the lights, change light colors, or adjust lights speeds or fan speeds.
Sync with Razer Chroma Lighting
All Thermaltake TT RGB PLUS products are able to connect into the Razer Chroma ecosystem. Users who have installed both the TT RGB PLUS Software and Razer Synapse 3 can experience synchronized gaming and RGB lighting effects on their TT RGB PLUS liquid cooling system and gaming gear! From cooldown timers, health bars, and flashy ultimate indicators, to subtle ambient lighting that sets the perfect mood for each game, Razer Chroma provides an experience that transcends the screen and into your full setup, for a truly immersive experience. *At least one Razer Chroma product and one TT RGB PLUS product is required for synchronization.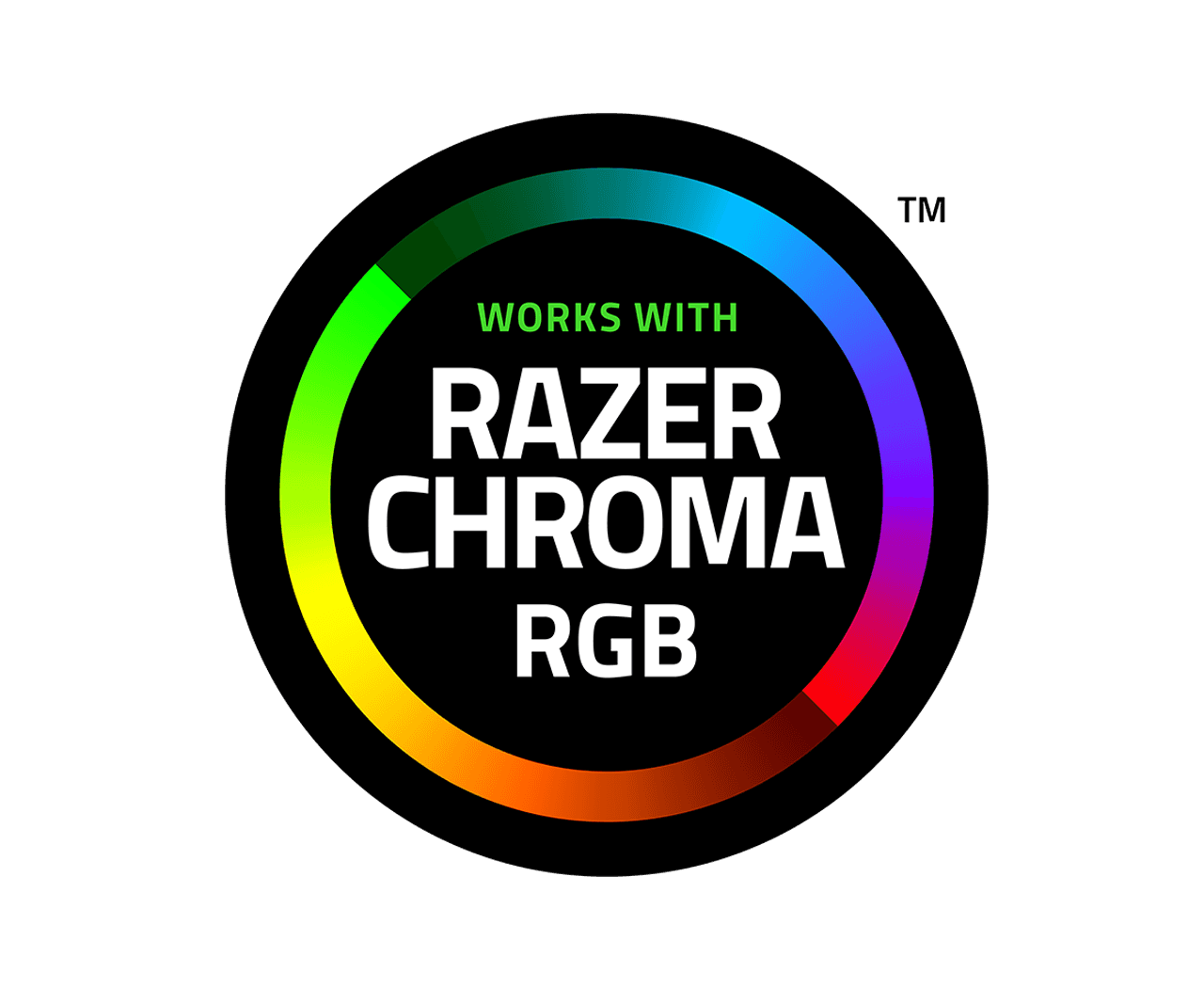 Works with Amazon Alexa
All Thermaltake TT RGB PLUS products support Amazon Alexa Voice Service, allowing you to control the lights or fan speeds by talking to the Alexa-enabled device. With the support of Amazon Alexa, TT RGB PLUS products also offer an additional visual cue for checking current weather condition in your location or anywhere in the world. All you have to do is simply starting the sentence with "Alexa, tell Thermaltake", then the lighting color will correspond to the weather condition in the location.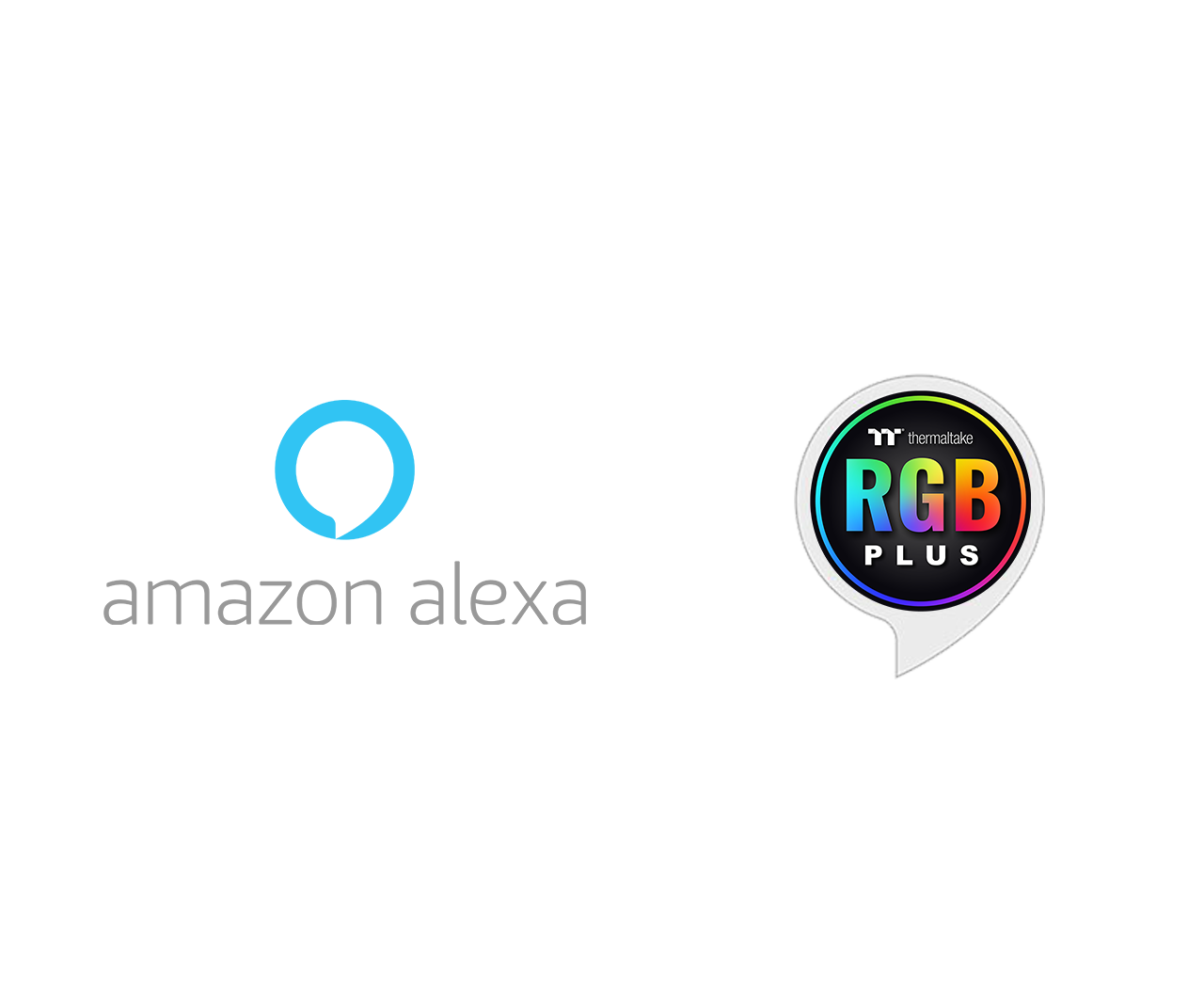 Pacific W5 CPU Water Block
The copper based Pacific W5 CPU Water Block features anti-corrosive nickel plating, high-quality PMMA cover, and central inlet design for extreme cooling performance. The water block has a built-in water temperature sensor to deliver the real-time coolant temperature that flows through the CPU water block for security. W5 is not only equipped with top-notch inner components but also has a gorgeous RGB appearance. The water block features 16.8 million colors LED supported by TT RGB Plus Software, Amazon Alexa Voice Service and Razer Synapse 3 (Razer Chroma). In addition, Pacific W5 CPU Water Block is designed with universal mounting mechanism that fits with most G1/4 fittings and offers error-free as well as no-tools installation.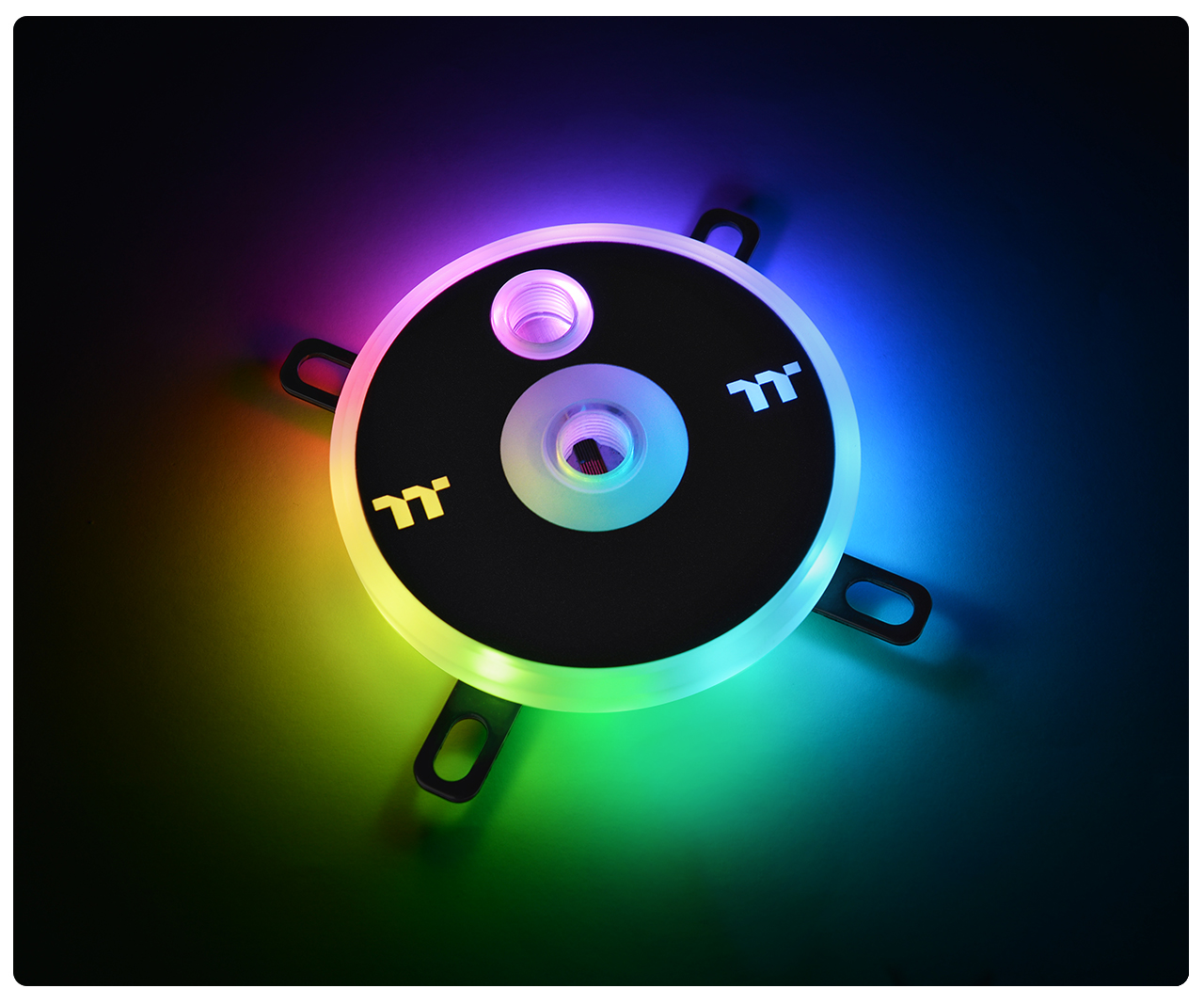 Riing Duo 12 RGB Radiator Fan
Thermaltake Riing Duo 12 RGB Radiator Fan has two individual addressable 16.8 million RGB colors LED rings with 18 patented LEDs in total and supports TT RGB PLUS software, Amazon Alexa Voice Service, and Razer Chroma software. The 120mm high-static pressure fan is PWM controlled and features long-life hydraulic bearing and compression fan blade design, delivering remarkable cooling performance without sacrificing quiet operation.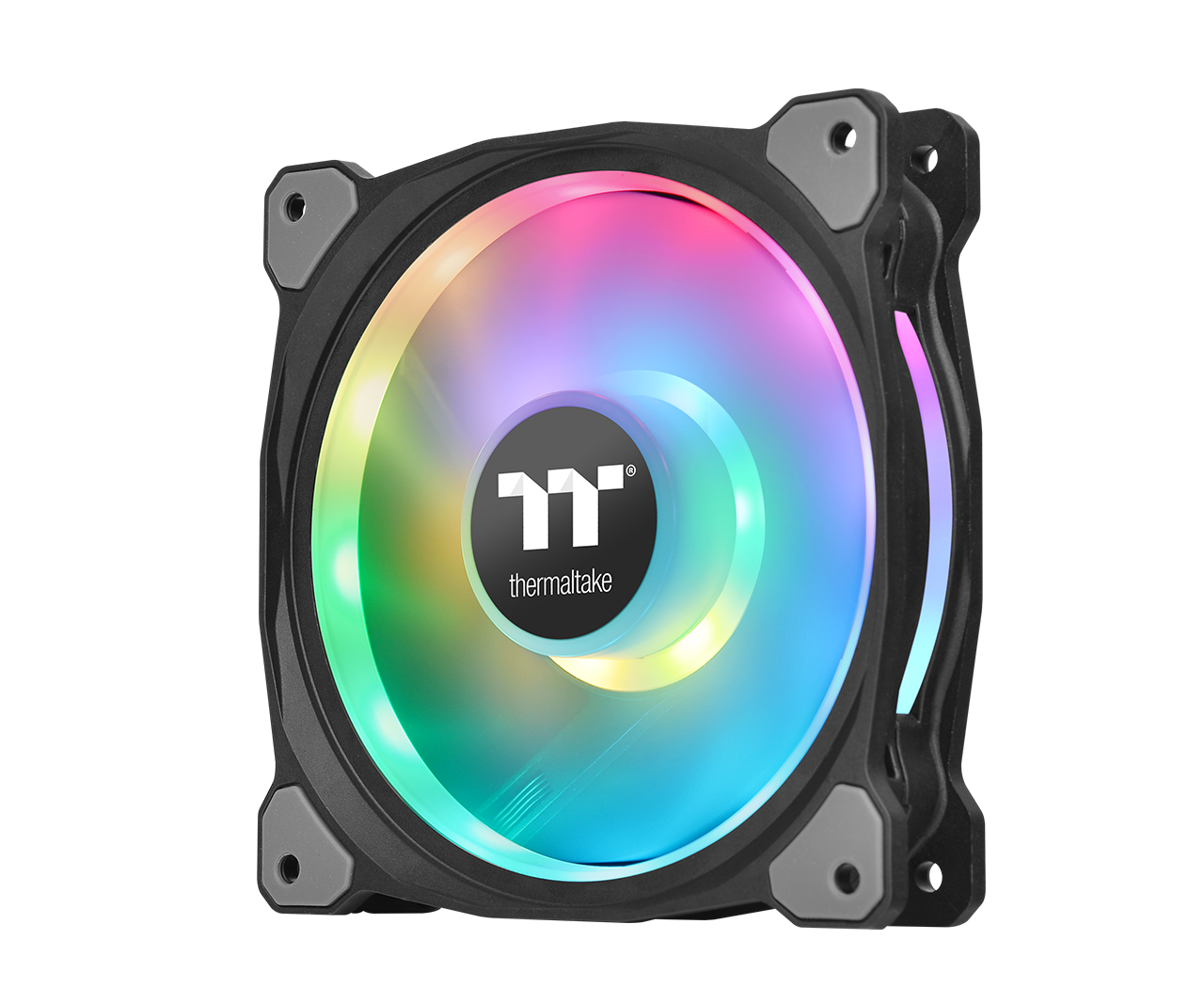 Thermaltake Pacific CL360 Plus RGB Radiator
The Pacific CL360 Plus RGB Radiator is a high-performance 360mm copper radiator with high-density copper fin design, brass tank and a software-controllable 16.8 million colors LED strip. Built for 120mm high-static pressure fans, the radiator is manufactured from premium-quality materials that provide exceptional performance, unrivalled reliability. The unique stainless steel side panels guarantee the durability as well as reduce the weight of the radiator. Integrated G1/4″ threads make it easy to install, while rigid connections ensure leak-resistant measures are in place. With an ideal mounting, fitting, flow set-up and compatible with TT RGB Plus software, the Pacific CL360 Plus RGB Radiator cools your system with RGB style.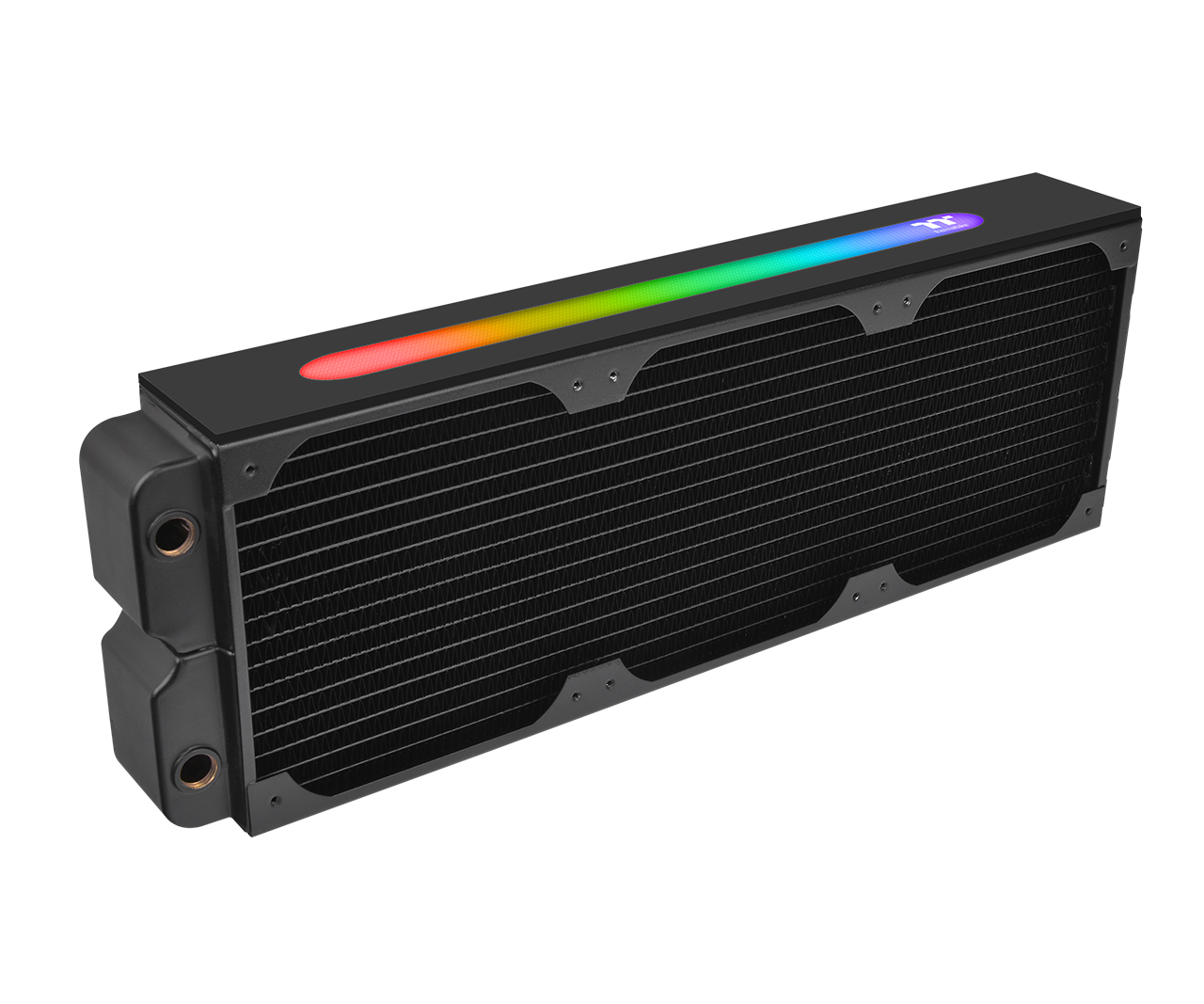 Pacific PR22-D5 Plus Reservoir/Pump Combo
Thermaltake Pacific PR22-D5 Plus Reservoir/Pump Combo is a high-quality 300ml reservoir with an integrated D5 pump and a software-controlled 16.8 million colors LED cap. Made of POM and PMMA materials, this unit can sustain the maximum pressure up to 99 PSI, and achieve maximum discharge up to 1135L/hr that offer exceptional performance, unrivalled reliability. With multiple mounting options, the Pacific PR22-D5 Plus is the right choice for PC enthusiasts, making your system a showcase for all to see!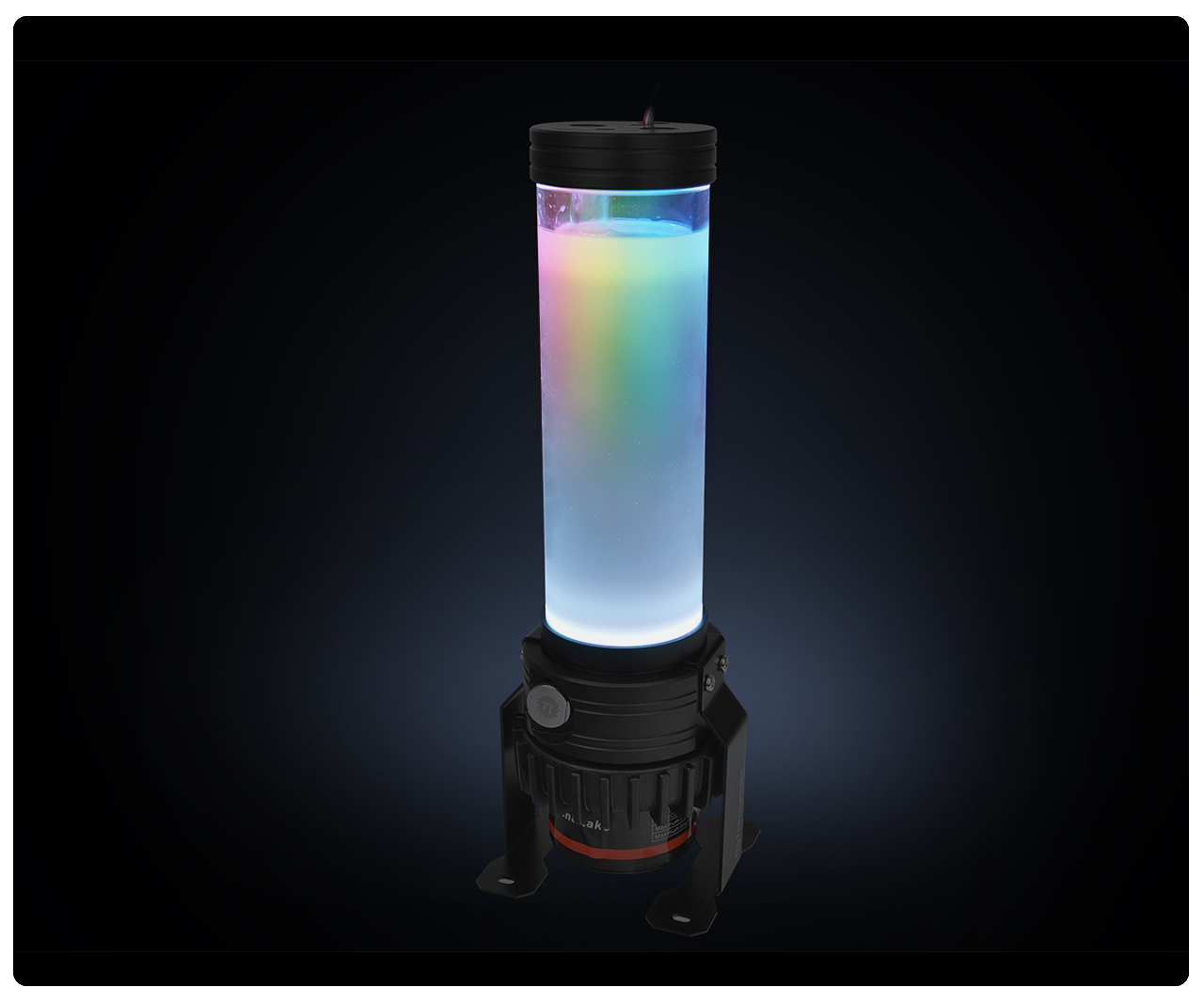 T1000 Coolant Series- Pure Clear
Thermaltake T1000 Coolant Series is designed with TT latest formula to be used as anti-corrosion protection fluid and heat-transfer medium for PC water-cooling. With transparent colors, T1000 allows users to create unique colors by adding TT Premium concentrate. The new formula provides T1000 Coolant Series with color stability and low viscosity that enables effective flow. Thermaltake T1000 Coolant Series encourages users to create your own colors for your system!